Digital Services
USADATA helps businesses win new customers at lower costs and greater ROI by connecting them with their best audience of prospects.
We provide full-service, digital campaign management to help businesses reach their best prospects through any combination of:
Email
Social Media
Display Advertising
OTT
Online Video
Our expert Digital team utilizes a data-driven approach to help clients achieve their campaign objectives at the highest return on their investment.
Our Full Service Data Driven Process
We help businesses achieve campaign goals and KPIs through our unique data-driven process.
1
Enhanced Audience Targeting
We score the universe of available prospects and connect you with those who most closely resemble your current customers.
2
A/B Testing
We test a variety of elements including audience segments, creatives, messaging, and offers to learn which combination yields the greatest return.
3
Optimization
The results of our A/B testing allow us to utilize and deliver more of what's working so we can produce better results as we go.
4
Attribution Reporting
We'll help quantify the campaign's ROI so you know exactly how it performed.
Services We Offer
We make it easy for you to run digital campaigns in two different ways:
Multi-Channel Campaigns managed by our Digital Experts
Our digital experts help businesses win new customers at lower costs and with greater returns through full-service campaigns. We connect businesses with their best audience of prospects on their preferred channels, through the right combination of:
Email
Social Media
Display
Direct Mail
OTT
Online Video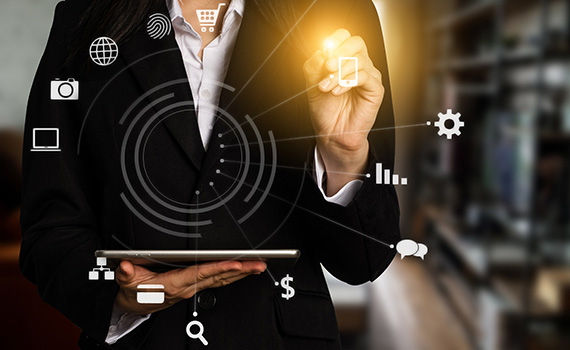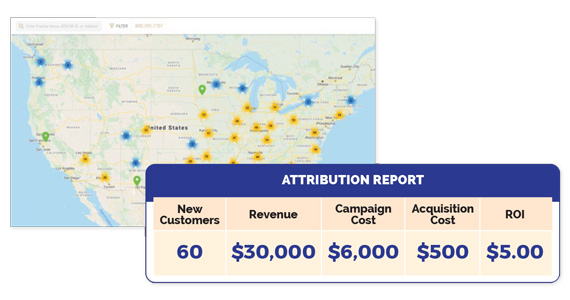 Self-Serve Digital Storefronts
Help your organization launch campaigns and win new customers using pre-approved assets and built-in best practices.

The Digital Storefront is an easy-to-use application, ideal for organizations with multiple locations and/or decentralized users, that facilitates the ordering of digital customer acquisition campaigns across an organization. Features include:
Your branding
Simple UI/UX
Campaign fulfillment
Pre-approved creative assets
Built-in targeting best practices
Automatic exclusion of your existing customers